SINCE 2018
As professional website designers in Uganda, we've worked with a wide range of clientele from across various industries. From events giants, NGOs, food laboratories, musicians and marketing agencies to news publications, security agencies and sanitaryware importers.
Here is some of our best work:
KEV SOLNS
BRAND ARCHITECTS.
Our foundation began here, handling Websites, Writing, Content Marketing, Google Ads and Search Engine Optimization.
Some of the best writing you'll ever see is found here.
Misoshiru Family – Music and Entertainment
Initially, they simply wanted a website to establish and grow their digital presence, be discovered by potential clients and partners so they could keep growing. We built the website and it worked for them.
This year, they decided to upgrade and start selling their music and merchandise online. Resultantly, we're building them an e-commerce website to help them move closer to their dreams.
Eliwares Ug
These are the leading suppliers of classy sanitary ware in Uganda.
They needed a website to help them not only showcase their products to the world, but also allow clients to pay and place orders for their chosen items wherever they were, without having to come to the store in person.
We set up a website that was both visually enthralling and easy to use when purchasing goods, enabling the client pay using mobile money or debit/visa cards. www.eliwaresug.net
Herons Investigation Group
A security and Investigations firm, Heif had already been in existence for almost a decade before they contacted us. They wanted a website to show their services and related information so they could better woo prospective clients.
We created the site, even including novel features like a WhatsApp button on the contact page to make it easier for the clients to reach out.
INSPECTOR PUBLISHERS
This was a news publication just starting up in Uganda.
We set up website to help disseminate news in an aesthetic and organized way, performed SEO to improve the user experience and allow Google rank it higher over time, and also set up social media pages to promote engagement with the public
sds africa
SDS needed a new website, after their previous one went down due to varying reasons. We were recommended by a previous client and were chosen for the job.
Over a two week period, we worked together to create the exact layout and style they wanted, culminating in another successful project and a happy client.
sisters keeper
NGO fighting Gender Based Violence.
Sisters Keeper was just starting out, but they were driven and their cause was noble. We happily worked with them to build a suitable website to help them get their message across to the community, as well as potential partners to help them grow
Hukana Africa: Cab Provider
QUTE CABS (TAXIS) Hukana Africa and Bajaj Uganda partnered to introduce the Bajaj Qute, the Bajaj Qute, Uganda's first quadricycle.
The venture allows Ugandans to earn daily income by investing in a cheap, convenient, secure, efficient & durable cab as a sole purchaser or as a group with equal shares & share the profit.
We developed the website for the launch of Hukana Africa and the Qute Cab.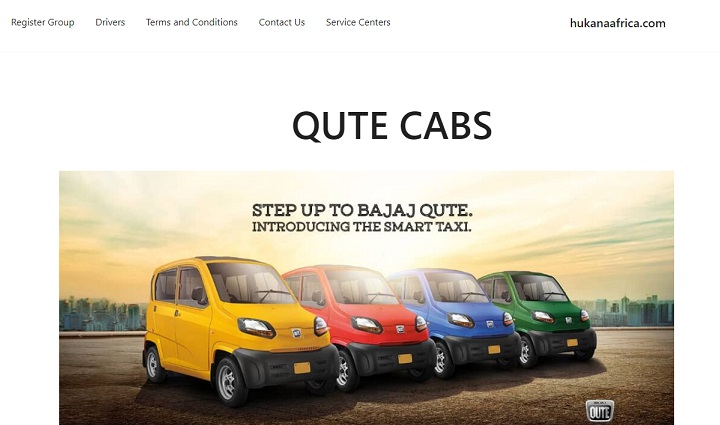 LIKE WHAT YOU SEE?
We are available to help you get the website you need.